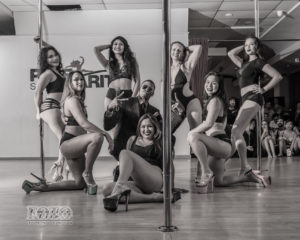 Performing is empowering, fun and a great opportunity for growth! It gives you a great opportunity to show off your pole skills to family and friends!!
Pole Solo
6 of 1 hour practice time. (Earliest practice starting is September 9th)
Please ask your instructor for more details.
Cost: $150
Group Pole Routine
Monday 8:30-9:30pm 9/18-10/16 + one class of TBA
Please go to our online store, find the Monday 8:30pm "Showcase – Group Routine" to sign up.
Cost: $150
Please contact polearitystudio@gmail.com if you have any questions.